Custom Development
Arlon Innovations develops and manufactures a wide range of custom products designed to meet your specific application needs. From custom adhesive development to coating and laminating of specialty substrates, we work collaboratively with our customers to find solutions to many individual applications. Although most of our custom products are designed for a specific end use application, we have standard adhesives and products in our inventory. Arlon Innovations utilizes a proven stage gate process for product and application development. We work with our partners to solve problems. We collaborate through each step of the process to deliver solutions to technical problems.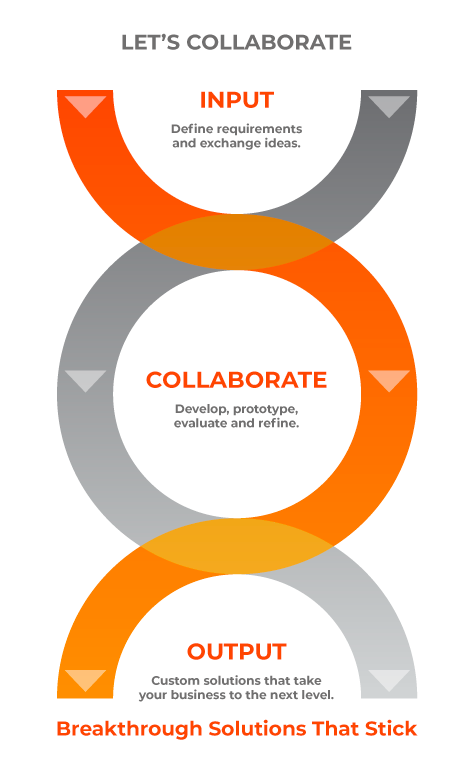 Arlon Innovations is known and trusted for our high-touch, responsive approach to delivering custom, fine-tuned structural adhesive tapes, flexible insulation laminates, and pressure sensitive adhesive tapes optimized for each customer's specific need.
Customization is
standard for us
Our collaborative product development approach is unique. We listen. We question. We innovate. We test. And, we deliver. When you come to us with a challenge requiring a customized approach, we're on it. This is where we shine.
We offer complete production services including coating, laminating, converting, finishing, process engineering, packaging, purchasing, and logistics. Our technical team will bring your opportunities to market through R&D, Product Design, and Quality Systems Management.